Teachers, are you going green? Planning to bring composting to your school this year? Check out the Compost Stew page for Activities, Lesson Plans & Teaching Resources to help you mix up a delicious and nutritious educational batch of Compost Stew!
Mother Earth will say, "Delicious... Compost Stew!"
What others are saying about Compost Stew:

* "Sometimes, one title
just jumps out of the pile of books
and really speaks to us.
Compost Stew is one such book..."
–Kiwi Magazine (Starred Review)

"An exuberant primer
for green-minded kids."
–Publishers Weekly

"A lighthearted introduction to
an earth- and kid-friendly activity."
–Gilbert Taylor in Booklist

"Using cafeteria scraps,
recycled paper, and grass clippings
would teach students how to make
this rich, robust stew work for
their own school gardens and,
literally and figuratively,
improve the earth."
–Mary Hazelton in
School Library Journal

"A rollicking, rhyming
alphabetical recipe.
An ideal, accessible title
to expand composting information
for budding environmentalists."
–Kirkus Reviews

"Ashley Wolff's
collage-style illustrations,
made from newspaper, tea bags
and other recycled materials,
echo writer Mary McKenna Siddals's
message of reducing waste."
–Rachel Saslow in
The Washington Post

"A potentially heavy-handed
message is delivered with a
light touch so that you want to start
your own waste heap right away.
Mission accomplished!"
–Susan Faust in the
San Francisco Chronicle


Dig in... and enjoy!
Ready to dig in? Take a peek inside the book and explore its Activities, Teaching Resources, Lesson Plans & Reviews on the Compost Stew page.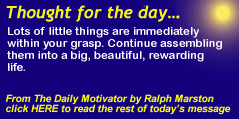 © Mary McKenna Siddals